The Guidelines staff is a small and nimble group. We are in love with Christ and dedicated to serving Him!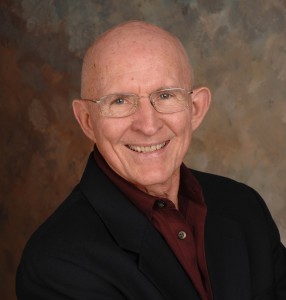 Dr. Harold J. Sala, well known speaker, author and Bible teacher, has served as founder and President of Guidelines International, Inc., since 1963. He is the featured speaker on the daily "Guidelines-A Five Minute Commentary on Living" which is broadcast on over 1,300 radio stations around the world and translated in over 15 languages. Author of over 50 books published in various languages and hundreds of publications, Harold is also a popular guest lecturer and teacher at universities such as Donetsk Christian University in Ukraine, national and international conferences, seminars, and churches. His television program "Guidelines for Living" is still seen weekdays in Asia on satellite and GMA-7 in Manila, Philippines. Dr. Sala earned his Ph.D. from Bob Jones University. His further graduate studies have been at the University of Southern California, California Baptist Seminary, Fuller Theological Seminary, and the Conservative Baptist Seminary in Denver, Colorado. Residing in Mission Viejo , California , Harold and his wife, Darlene, have three adult children and eight well-loved grandchildren.
* * *
Darlene Sala
, popular national and international conference speaker, has served along side her husband, Dr. Harold J. Sala, since their marriage on December 23, 1959. She has had an active ministry role as pastor's wife, counselor, Bible teacher, missionary, musician and author. Darlene authored her first book,
Bugs, Floods, & Fried Rice
(Baker Book House), while serving with her husband in Manila . The book was written specifically to help Americans understand the Philippine culture as well as the life of a missionary wife and mother in Asia during the 1970's. She graduated
summa cum laude
from Bob Jones University . She is the mother of three adult children and grandmother of eight.
Created for a Purpose – Hope for the Woman Struggling with Self-Esteem
and
Encouraging Words for Women
have been best-selling book releases and are published in Asia (OMF Literature) and the United States (Barbour Books). Her most recent release is
Heart of Compassion, Hands of Care
(WingSpread Publishers).Darlene is actively involved in the leadership of Guidelines International Ministries, which reaches more than one hundred countries through radio, video, literature and conferences. She speaks several times each year at family conferences and churches in the United States as well as the Philippines , China , Ukraine , Russia and Africa . Mrs. Sala has helped women around the world come to know the saving grace of Jesus Christ and to grow steadfastly in their faith and knowledge of Christ.
* * *
Amor and Maricar Alvarez
–
(Guidelines Philippines office)
Running our Guidelines Philippine office, the hub for our Asian ministry, are Amor and Maricar Alvarez, a wonderful husband-and-wife team.  Amor oversees the daily operation of the ministry and coordinates all the local activities, including the speaking engagements of Harold and Darlene at various churches and organizations.  He also designs the book covers of the Salas as well as the PowerPoint presentations.  Maricar, on the other hand, ably supports the work by responding to the numerous requests received and helps prepare the reports for the US head office.   Together, they provide counsel and prayers to letter writers and callers.