KENYA
Guidelines has been involved in ministry in Africa since the late 1960's, broadcasting on a message of hope and the Gospel through Radio Imani. Partnering with Kenyan believers in several "touching" ministries, Guidelines also provides much needed help to Kenyans "among the least of these."
In 2000 Guidelines came alongside Freda Robinson in support of her work in Western Kenya to provide desperately needed medical care to the poorest of the poor. Since then "Sister Freda," as she is affectionately called by Kenyans, has been able to provide care to tens of thousands of people, many of whom would have died, unable to pay for care.  
Freda Robinson and the Nzoia College of Nursing
Each day, nurse Freda Robinson used to drive into work at the local District Hospital of Mt. Elgon.  She would see the sick struggling to walk along the road to the hospital…and often as she drove home in the evening there would be the bodies of those who could not reach aid in time.  The sick in the villages would usually have no access to medical care.
Freda and her late husband Richard were so touched that they began conducting medical mobile clinics on a piece of land Richard owned 10 miles outside of town.  Appalled by the pressing needs, Richard sold all of his land to build a small medical clinic for those who could not afford care.  They then noticed that many children who had been prescribed medications with the instructions "take with food," had not actually been given the medication at all, because they had no food to eat.  Sister Freda was compelled to begin a feeding program and school for the children of the area, praying daily that God would supply. The program feeds over 100 tiny mouths twice a day.  In addition to the feeding program and clinic, Sister Freda continues to conducts mobile medical clinics in surrounding villages.  
In 2009, Guidelines helped Sister Freda start the Nzoia School of Nursing to train bright young men and women to earn a living and meet the dire need for medical care. The first graduating class of the school earned the highest scores in the country.  Sister Freda's fascinating life story is the subject of Darlene Sala's book, Heart of Compassion, Hands of Care, available in our Resources, and through Amazon.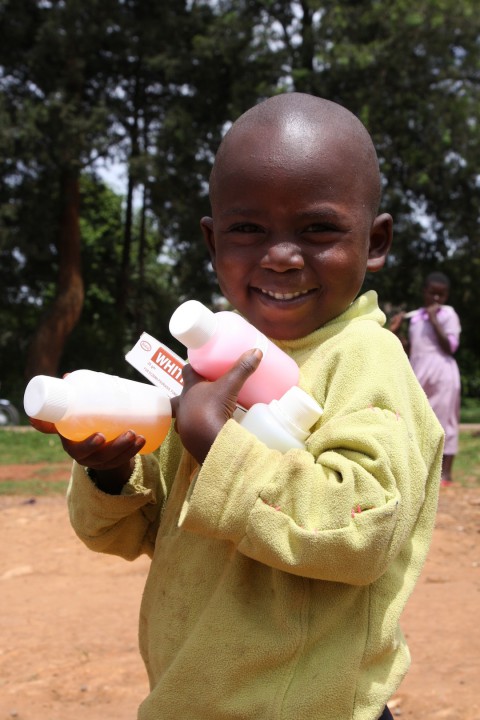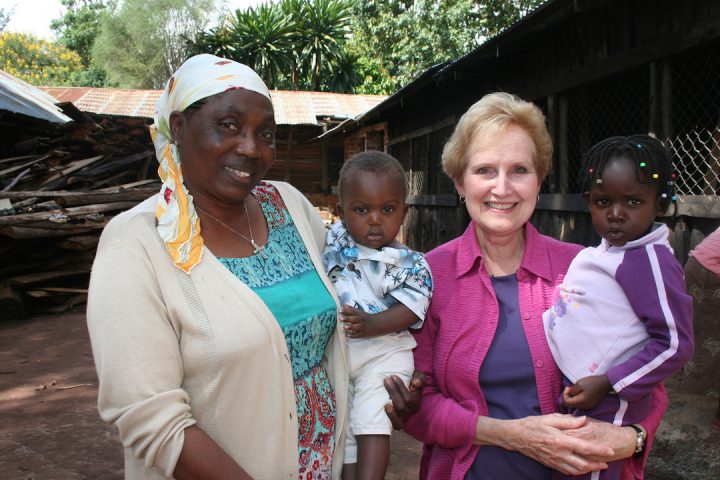 FAST FACTS
Government: Democratic republic
Capital: Nairobi
Population: 45,010,056 – Kikuyu 22%, Luhya 14%, Luo 13%, Kalenjin 12%, Kamba 11%, Kisii 6%, Meru 6%, other African 15%, non-African (Asian, European, and Arab) 1%
Age Structure:  42.1% of population under the age of 15
Living Conditions:  The lack of medical care and improved sanitation contributes to the low life expectancy of Kenyans.  Only 1 doctor is available for every 7,142 people (versus the U.S. 1 doctor for every 435 people).
Language: English (official), Kiswahili (official), numerous indigenous languages
Religion: Christian 82.5% (Protestant 47.4%, Catholic 23.3%, other 11.8%), Muslim 11.1%, Traditionalists 1.6%, other 1.7%, none 2.4%, unspecified 0.7% (2009 census)