Chaos in Ukraine

Guidelines ministry partners and missionary associates in Ukraine need prayer!  Armed guards entered the church of pastor Alexander Moseychuk in Donetsk, Ukraine and said they will be back to take over the church; half of his congregation has fled the city and the church is besieged by requests for food and assistance. Guidelines recently forwarded funds so that the church could continue its lunch/evangelism ministry four days a week.
Last month the broadcast tower of the Far East Broadcasting Company (FEBC) in Slavyansk, Ukraine which broadcasts the Guidelines commentary was destroyed in fighting so at present, FEBC and the Guidelines are off the air.
This week, rebels took over Donetsk Christian University where I have has taught many times. Students and staff were allowed to leave, unharmed. This is a huge blow to evangelicals in the region, as this school has prepared many pastors and missionaries throughout Eastern Europe.   Then too, the downed Malaysian airliner incident may complicate issues on a wider scale.
I am scheduled to be in Kiev this fall, to meet with out Ukranian partners and missionaries.  Please pray for the Ukrainian church and if you'd like to join in feeding those in need in Donetsk or providing temporary support for displaced teachers from Donetsk Christian University, click here.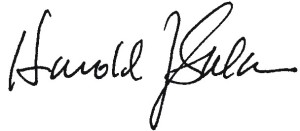 Our Mission
people who need the Lord
them biblical principles to live out the life of Christ
needy lives to reflect faith at work
Most Recent Commentaries
September 12, 2014
September 12 CONVIRTIENDO A SU BILLETERA CONVERTING YOUR WALLET Incluso hicieron más de lo que esperábamos, ya que se entregaron a sí mismos, primeramente al Señor y después a nosotros, conforme a la voluntad de Dios. 2 Corintios 8:5 Si tiene comida en su mesa, ropa en su cuerpo, un techo que lo protege y un lugar para dormir esta noche, usted es más rico que el 75% del resto de la población del mundo. Si tiene dinero en el banco, reportes bancarios, dinero en su billetera, monedas en su alcancía, o un plato en su velador, usted está

Read more…
September 12, 2014
Therefore, if anyone is in Christ, he is a new creation; the old has gone, the new has come!  2 Corinthians 5:17 Not until he forgave the ones who tortured and abused him, did his nightmares go away!  His name: Louis Zamperini, and from his childhood, he was a tough cookie himself. Here's the story.  He smoked by age five and, according to his own account, got through school only because he cheated. His favorite pastime was stealing beer from the bootleggers and running from the police. When kids provoked him, trying to get him to curse them in Italian,

Read more…
September 11, 2014
If you then, though you are evil, know how to give good gifts to your children, how much more will your Father in heaven give the Holy Spirit to those who ask him!  Luke 11:13 When the family of Pastor Jack Loo immigrated to America, his mother announced that they would no longer speak Czech but only English in their home. His grandparents who came with them, however, didn't much like the idea. They knew that God spoke Czechoslovakian so why bother to learn English. As Jack grew older, though, he forgot his native language, and since grandfather didn't learn

Read more…
September 10, 2014
I have finished the course.  2 Timothy 4:7 A man's last words are always important. At the end of his journey, Paul wrote to Timothy and made three declarations. He said, "I have fought the good fight, I have finished the race, I have kept the faith."  But what does it mean to keep the faith? Notice what he doesn't say.  He didn't say, "I did better than the rest. I've reached more people, traveled farther, preached to larger crowds than anyone." No, he simply says, "I have kept the faith." What does it mean? 1. KEEPING THE FAITH MEANS

Read more…
September 10, 2014
September 10 REGRESA POR DONDE VINISTE GO BACK THE WAY YOU CAME Elías era un hombre con debilidades como las nuestras. Con fervor oró que no lloviera, y no llovió sobre la tierra durante tres años y medio. Santiago 5:17 El libro de Santiago dice: "Elías era un hombre con debilidades como las nuestras". (Santiago 5:17). Es decir que él era como nosotros? Sí, eso es exactamente lo que el texto dice. Un estudio de la vida de Elías, indica que existieron períodos cuando él se sintió muy abatido. Su poder y gozo habían desaparecido y parecía que sus

Read more…
September 9, 2014
September 9 CANTEN AL SEÑOR SING TO THE LORD Venid, aclamemos alegremente a Jehová; Cantemos con júbilo a la roca de nuestra salvación. Salmos 95:1-2 Es un hecho que cuando los creyentes se encuentran en prisión, tratan de recordar las letras de canciones que les de paz y sosiego. Fue en estas circunstancias que Pablo y Silas cantaron en la prisión romana. Lucas dijo: "Pero a medianoche, orando Pablo y Silas, cantaban himnos a Dios; y los presos los oían". (Hechos 16:25). Pregunto: ¿Si usted fuera arrestado y enviado a prisión, qué canción entonaría para consolar su abatido corazón?

Read more…
September 9, 2014
None of these things move me, neither count I my life dear unto myself, so that I might finish my course with joy, and the ministry, which I have received of the Lord Jesus, to testify the gospel of the grace of God.  Acts 20:24, KJV Running the marathon is not for sissies! It's a tough, grueling 26-mile grind that produces burning muscles and lungs that threaten to explode. Long before the modern marathon began in 1896, the Greeks remembered the historic run by Pheiddipes on the Plain of Marathon long ago. Here's how it happened. About 490 BC, the

Read more…
by Darlene Sala
September 8, 2014
Over and over again in the Old Testament of the Bible, you read about God's mighty power and outstretched arm.
September 8, 2014
These things I have spoken to you, that in Me you may have peace. In the world you will have tribulation; but be of good cheer, I have overcome the world.  John 16:33, NKJV Life is a battle, and for those who are believers in Jesus Christ, it is spiritual warfare. As John Piper wrote, "Life is war. That's not all it is. But it is always that!" When Paul wrote his second letter to Timothy, he used several analogies of the Christian life—that of a soldier, an athlete, and a farmer. None is more graphic, however, than that of

Read more…
September 8, 2014
September 8 MIENTRAS MÁS COSAS CAMBIAN, NADA EN REALIDAD CAMBIA THE MORE THINGS CHANGE, THE MORE NOTHING CHANGES Porque los ojos de Jehová recorren toda la tierra para fortalecer a los que tienen un corazón íntegro para con él… 2 Crónicas 16:9 En la antigüedad, cuando un profeta decía: "Así dice la palabra de Dios"…un escalofrío recorría el cuerpo de los oyentes. El que Dios hablara era un evento cargado de gran significado e importancia. Luego, cuando Dios se dirigía a su pueblo, lo hacía con disposiciones claras de lo que se debía hacer. Sea que les gustara o no,

Read more…