Chaos in Ukraine

Guidelines ministry partners and missionary associates in Ukraine need prayer!  Armed guards entered the church of pastor Alexander Moseychuk in Donetsk, Ukraine and said they will be back to take over the church; half of his congregation has fled the city and the church is besieged by requests for food and assistance. Guidelines recently forwarded funds so that the church could continue its lunch/evangelism ministry four days a week.
Last month the broadcast tower of the Far East Broadcasting Company (FEBC) in Slavyansk, Ukraine which broadcasts the Guidelines commentary was destroyed in fighting so at present, FEBC and the Guidelines are off the air.
This week, rebels took over Donetsk Christian University where I have has taught many times. Students and staff were allowed to leave, unharmed. This is a huge blow to evangelicals in the region, as this school has prepared many pastors and missionaries throughout Eastern Europe.   Then too, the downed Malaysian airliner incident may complicate issues on a wider scale.
I am scheduled to be in Kiev this fall, to meet with out Ukranian partners and missionaries.  Please pray for the Ukrainian church and if you'd like to join in feeding those in need in Donetsk or providing temporary support for displaced teachers from Donetsk Christian University, click here.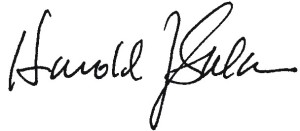 Our Mission
people who need the Lord
them biblical principles to live out the life of Christ
needy lives to reflect faith at work
Most Recent Commentaries
October 21, 2014
October 21 RECONCILIACIÓN RECONCILIATION Por tanto, si traes tu ofrenda al altar, y allí te acuerdas de que tu hermano tiene algo contra ti, deja  allí tu ofrenda delante del altar, y anda, reconcíliate primero con tu hermano, y entonces ven y presenta tu ofrenda. Mateo 5:23-24 Ed y Jane no se veían a los ojos.  Ninguno de los dos tenía interés en otra persona, pero tampoco estaban interesados  el uno en el otro. Por siete años esta pareja estuvo separada y durante este tiempo no se casaron nuevamente. Ed había cambiado radicalmente en los siete años que

Read more…
October 21, 2014
Trust in the Lord with all your heart and lean not on your own understanding; in all your ways acknowledge him, and he will make your paths straight.  Proverbs 3:5-6 Does God allow everything that happens in your life? And, if so, does He really have a purpose behind each event, something unique which, perhaps, you cannot see, yet conforms to His plan? Long ago, Jeremiah wrote those words which declare God's game plan for our lives. He recorded the message from the Almighty, saying, "For I know the plans I have for you," declares the Lord, "plans to prosper

Read more…
October 20, 2014
October 20 CUANDO LAS EXPECTACIONES EN SU MATRIMONIO  NO SE CUMPLEN WHEN YOUR EXPECTATIONS IN MARRIAGE ARE NOT MET El criado le respondió: Quizá la mujer no querrá venir en pos de mi a esta tierra.  Volveré, pues, tu hijo a la tierra de donde saliste?  Génesis 24:5 Una de las primeras y más grandes decepciones de los recién casados es que no todas las expectativas que tienen de su matrimonio se cumplen.  Rápidamente se dan cuenta de la realidad, y cuando dejan de ver a su cónyuge con ojos color de rosa, entonces sus sueños se derrumban.

Read more…
by Darlene Sala
October 20, 2014
I'll give you a verse in the Bible covers anything and everything that will happen to you today. You find it in the little book of Philippians, chapter 4, verse 6 in the Living Bible version. The first part of the verse says, "Don't worry about anything." Now, that sounds simple to do—but only until something major strikes today at the very center of what you care most about—perhaps the business you just started, or much more serious, your mate or one of your children. Then you find yourself thinking about the problem non-stop. You may go through the motions

Read more…
October 20, 2014
If any of you lacks wisdom, he should ask God, who gives generously to all without finding fault, and it will be given to him.  James 1:5 Never before has a generation been confronted with so many choices, and when you go with one, like it or not, you establish priorities. You have to decide which comes first.  Establishing priorities and sticking to them is growing more difficult all the time. How do you decide what comes first? You have been asked to attend a conference the same weekend you have a chance to get away with your family for

Read more…
October 17, 2014
Then he said to them all: "If anyone would come after me, he must deny himself and take up his cross daily and follow me."  Luke 9:23 "When Christ calls a person," wrote Deitrich Bonhoeffer before his death in a German Concentration Camp in 1945, "he calls him to come and die. Bonhoeffer, implicated in a plot to depose Hitler, was executed.  While God calls few to literally lay down their lives today, as did Bonhoeffer, he still calls us to die to self that Christ may live. Jesus said, "If anyone would come after me, he must deny himself

Read more…
October 17, 2014
October 17 MANTENIENDO UNIDOS  A UN MATRIMONIO KEEPING A MARRIAGE TOGETHER Por esto dejará el hombre a su padre y a su madre, y se unirá a su mujer, y los dos serán una sola carne.  Efesios 5:31 Los conflictos nunca destruyen un matrimonio; el rehusar resolverlos lo llevan a la ruina.  Cada matrimonio está amenazado por los desacuerdos. Estos son el resultado de nuestra naturaleza humana, de estar completamente vivos, de ver la vida a través de los ojos de otra persona, de unirse con alguien que se desarrolló en un entorno diferente. Existen 4 impedimentos en

Read more…
October 16, 2014
She did what she could. She poured perfume on my body beforehand to prepare for my burial.  Mark 14:8 Are we headed for a two-tier society which, by the end of the 21st century, means that the rich get richer and the poor get poorer?  By the end of this century will the rich withdraw behind gated communities where they live in isolation in a kind of high tech castle with infra-red cameras and heat-sensitive alarms with the additional comfort of armed guards at the entrance to keep out the rabble, and outside the moat live the rest of the

Read more…
October 16, 2014
October 16 MATRIMONIOS DESAFORTUNADOS TROUBLED MARRIAGES Le dijeron sus discípulos: Si así es la condición del hombre con su mujer, no conviene  casarse.  Mateo 19:10 Cuando hace poco revisamos  los comentarios más leídos de nuestra página Web, encontramos que el más leído fue el de, "Una receta para el Matrimonio." Comentario que habla de los ingredientes básicos que hacen funcionar a un matrimonio. En las últimas décadas, el matrimonio ha enfrentado el ataque violento del cambio–mucho de lo cual ha tenido un impacto en extremo negativo tanto en las parejas como en  los hijos.  Si bien es cierto

Read more…
October 15, 2014
October 15 LA ORACIÓN DE JABES THE PRAYER OF JABEZ He invocó Jabes al Dios de Israel, diciendo: !Oh, si me dieras bendición, y ensancharas mi territorio, y si tu mano estuviera conmigo, y me libraras de mal, para que no  me dañe! Y le otorgó Dios lo que pidió.  1 Crónicas 4:10 Ha  escuchado del pequeño libro de  Bruce Wilkinson titulado La Oración de Jabes.? Algunos toman a esta pequeña oración como una fórmula antigua pero recientemente descubierta para alcanzar todo lo que se quiere en la vida y aconsejan a repetir  esta oración cada día La

Read more…