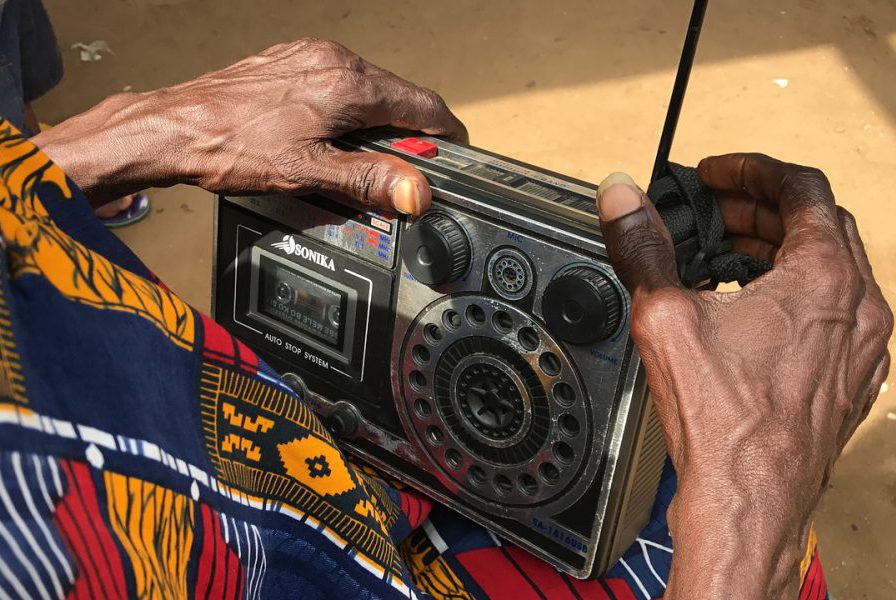 In today's technologically advanced world of the internet, smartphones, and artificial intelligence, radio may seem like an outdated medium. But this tool has been one of the most significant means of advancing the Gospel. It continues to be effective today.
Radio was revolutionary because it allowed messages to be broadcast instantly to masses of people great distances away, transforming missions.
The Most Transformative Technology to Deliver the Most Transformational Message
Prior to radio, telling someone about Jesus happened one-on-one. You would have to physically go to a group of people to talk to them. Though missionaries were going out all over the world, they could only go to so many people in a lifetime. And both evangelism and discipleship required physically staying with a group of people over time.
Though books and print materials could be distributed, printing and distribution is expensive and limited in effectiveness to people who are literate.
But with radio, an unlimited number of people can be reached. One person can share the Gospel with millions at any time. Radio revolutionized missions, and we are able to reach more people with the Gospel at a faster pace than ever before.
In 1963, Guidelines started sharing the Gospel through radio – first in the United States and then overseas. Over our 54 years, we have impacted people in over 100 countries.
And though we're reaching people on new platforms such as internet streaming sites and podcasts, radio continues to be one of the most effective ways to share the message of Jesus. Here's why:
Radio Reaches the Remote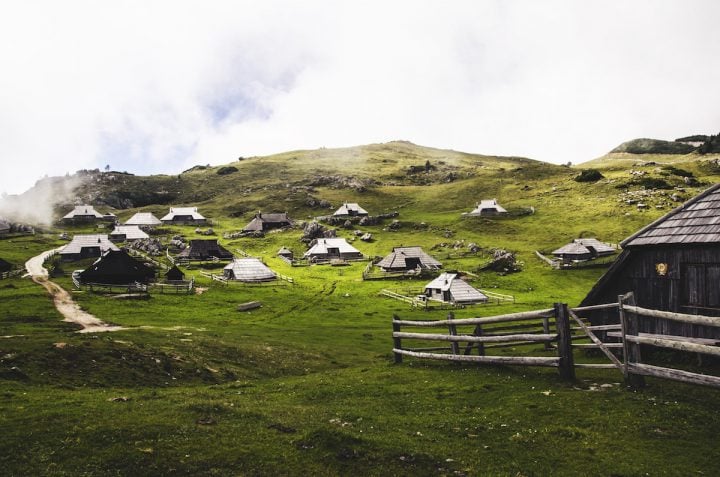 Of the world's population, 45% live in rural areas. Some of these areas are accessed by a single road, while others must be reached on foot or by air. Mountains, rivers, oceans, forest, and vast plains create barriers that make it difficult to reach them.
Yet radio crosses geographic barriers. Wherever people are in the world, radio pulls them out of isolation. A strategically placed radio station reaches previously unreachable communities and delivers the good news of Jesus to those who have never heard.
See how radio reached soldiers in the remote mountains of Turkey >
Radio Reaches the Poor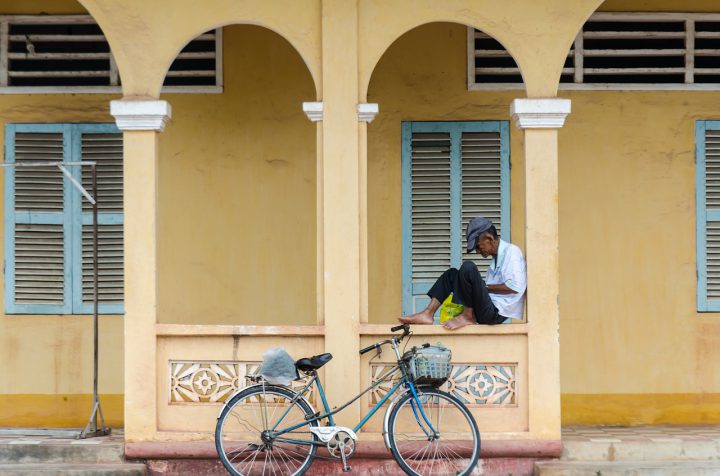 Roughly 10% of the world live in extreme poverty – under $1.90 a day. The poor lack resources to access the Gospel, much less survive day to day.
Yet radio has the power to meet both their physical and spiritual needs. A solar-powered or crank-powered radio allows people to receive radio broadcasts without electricity. Not only do they receive Biblical teaching, but our Community Radio Stations also broadcast educational content on health, literacy, community development and vital disaster relief information.
Radio Reaches the Oppressed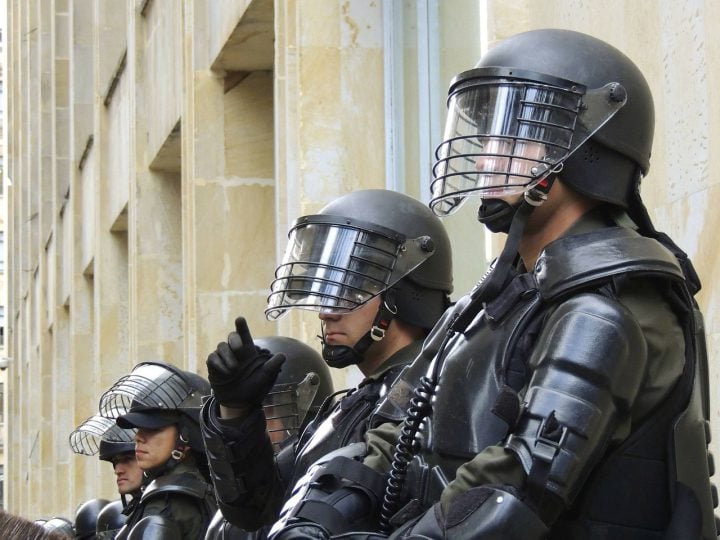 Christian persecution is steadily on the rise. About 75% of the world lives without religious freedom. Christians are disadvantaged by being denied jobs or are publicly harassed. Worse, they are even imprisoned or killed for their faith. This makes it increasingly difficult for people to choose to follow Christ, or even to hear what the Gospel is about.
Yet, radio silently crosses political and religious barriers, reaching listeners in the privacy of their own home. When it's too dangerous to talk about Jesus in public, an individual searching for God can listen to His truth, privately.
Radio Reaches the City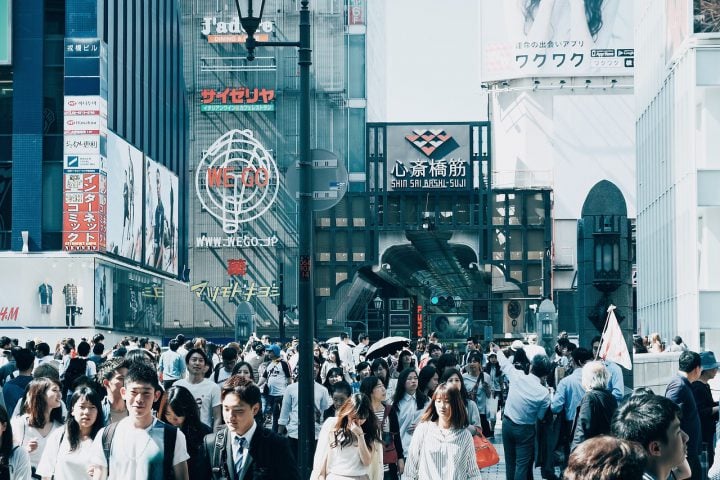 Urban population in the world is on the rise, with 54% living in major cities. That number is only going to grow in the future. When many cities have millions of people living in them, it can be overwhelming to imagine trying to reach them all.
Yet in a populated place, radio is the most cost effective communication tool. A single radio broadcast can reach everyone in a city who is tuned in, no matter many people live there. Even if a city has over 20 million people, the cost of broadcasting the Gospel remains the same, reaching into private cars or public shops.
The Method Doesn't Matter, the Message Does
Guidelines broadcasts our devotionals daily around the world in over a dozen languages. We partner with local radio stations to deliver the Gospel.
One of these stations is Radio 7 in Albania, where our daily Guidelines For Living devotional is broadcast. Indrit, a listener in Albania, told us:
"I love listening to Radio 7 every day. As a sales representative I spend a lot time driving. Radio 7 always has a word for me to give me strength and hope in my circumstances. I have grown so much in the Lord because of Radio 7. I have been listening for over one year to the Guidelines for Living program. The message is so powerful and sticks in my mind. I have learned a lot of spiritual truths for my life that I didn't know before."
Whether through radio, the internet, listening devices or whatever means technology provides us in the future, our mission is to transform lives with the message of Jesus, and we will do it by any means.
For the past 54 years and into the future, radio helps reach the unreached.