In 2014, Russian backed separatists invaded Eastern Ukraine. The war has continued for the past four years, killing 10,000, injuring over 23,500. All businesses and infrastructure has been destroyed and there is little to no food supply.
While many have fled the war zone, our partners Alex & Svetlana chose to stay. Your prayers and support have helped them provide food and medicine to survivors through the ministry of New Life Church, Donetsk. Pastor Alex uses Guidelines devotionals and books to help lift people up spiritually.
Since war broke out, New Life Church has helped over 700 people, many of them making the decision to find refuge in Jesus, finding forgiveness and being baptized.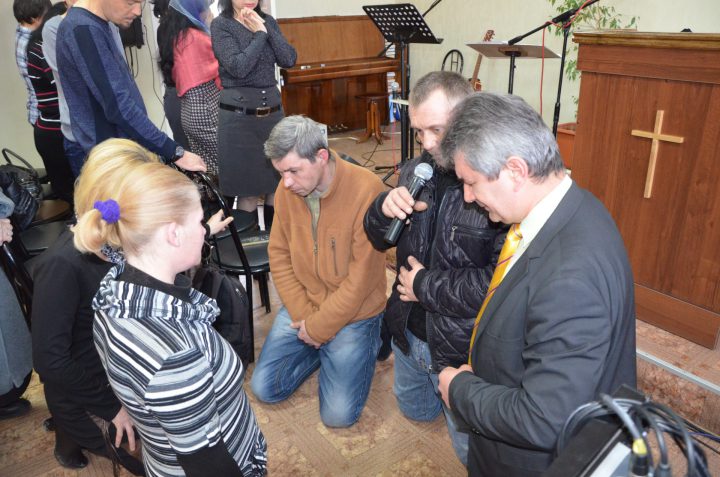 But this past July, their church building was confiscated and sealed by Russian authorities. The congregation arranged to meet in another church's building. However, after just a few weeks, the police came and ejected New Life Church from the building and shut down that church as well.
New Life has asked other churches to use their buildings but, no one wants to host them for fear of punishment. But that does not extinguish their flame.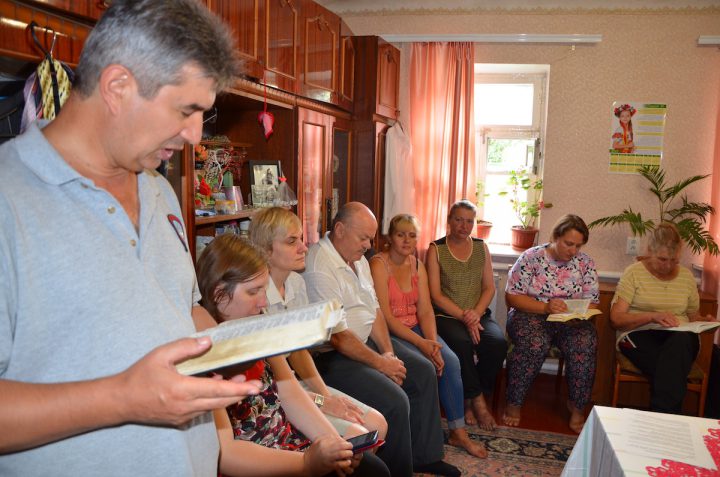 The church is meeting in four homes, rotating to a different home each week. Though their numbers have decreased as members are afraid of being arrested, Pastor Alex and Svetlana have not given up and continue to be a light in this war zone.
But they cannot continue without your support.
Will you give to help strengthen and empower the church in this time of darkness?