All over the world, God is using women to powerfully advance His Kingdom. They work in difficult environments and face tremendous challenges. Yet they set their eyes on Jesus, allow His Spirit to move in their lives, and are an unstoppable force in missions.
March 8 is International Women's Day, and the month of March is Women's History Month.
At Guidelines, we honor and celebrate the female missionaries we work with. They work in war zones, in spite of oppressive governments.  They have started and run their own ministries and they stand up to protect the vulnerable and the outcasts.
Here are just a few of their stories.
A Refuge in the War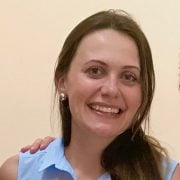 Oksana works in Ukraine, a country torn apart by war. In 2014, Russian forces invaded Eastern Ukraine and instigated a tyranny of violence which continues to this day. The fighting has taken a heavy toll as entire communities have been reduced to rubble and civilians have fled for their lives.
Among those fleeing the war were the children and staff of Good Shepherd Children's Shelter in Makeevka.  Good Shepherd Director, Oksana, and the children escaped to the forest outside Kiev for extended "summer camp."  Eventually the children were able to move into apartments of a Christian camp; their home in Makeevka is still standing but it's unclear when it will be safe to return.  Oksana is a rock and refuge for these children who are not orphans, but whose family members have been rendered unable to care for them, usually due to drug or alcohol abuse. The children not only have their physical needs met, but also receive counseling and Biblical teaching. Many have graduated high school and gone on to higher education.
There seems to be no end in sight to the war and violence continually threatens the lives of people of Eastern Ukraine. But Oksana creates an environment of love, security and beauty for each child.
A Home for the Outcasts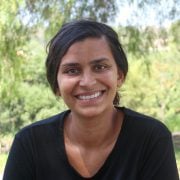 Sammy works in Kenya, a country that struggles with extreme poverty. Children are the most vulnerable and suffer from malnutrition and disease. Parents who have kids with disabilities experience deep cultural shame and often don't know what to do with their children, and often, abandon them.
Though society has rejected these children, Sammy has taken them in. She started and manages Precious Kids Center, a home and school for children with special needs including autism, Down's Syndrome, and Cerebral Palsy. The children have full-time staff that help care for them, provide therapy, and make trips to the hospital as needed.
Caring for special needs children is an extremely exhausting, round-the-clock job. It's even more difficult in a society that doesn't fully understand special needs children and places a stigma on them. Yet Sammy continues to love these kids unconditionally and tirelessly.
A Defender Against Oppression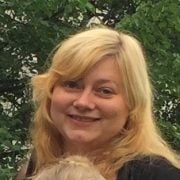 Valeria works in Russia, where people live under religious persecution from the government. Over the past few years, the government has become more oppressive by making it illegal to share one's faith and cracking down on unapproved churches.
In the face of opposition, Valeria is fighting back on behalf of the churches. A lawyer and church-planter, she helps to educate local churches on their rights and assists them with paperwork and other regulatory issues.
As the government continues to implement new laws to restrict Christian activity and prohibit churches from gathering, Valeria refuses to back down. She senses that the window for Christianity is closing in Russia, but she continues to help churches resist the growing oppression.
We Stand Behind These Women of Faith
These are just a few of the many women we have the privilege of working with around the world. Despite being in the harshest of environments and facing immense opposition, these women stand strong because of the God who lives in them.
Guidelines is proud to support these missionaries and their ministries. They set an example for us all of what it means to follow God, give sacrificially and love others, all for the sake of transforming lives with the message of Jesus.