We all need a daily Reset.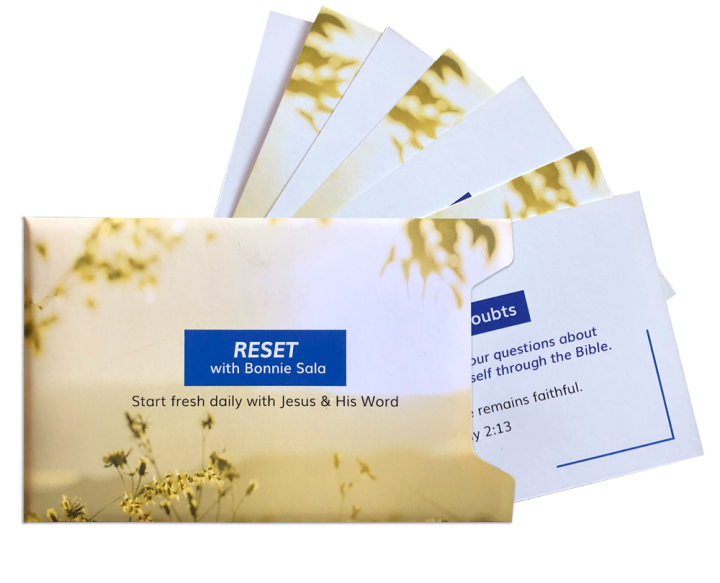 Guidelines newest devotional program shares 2 minutes of truth and grace from God's Word.
When you donate to share hope in Christ with a gift of $25, we'll send you a Reset Devotional Card Set. Carry-along scripture cards to reset your mind, your day, your spiritual life! 
*US addresses only. Email info@guidelines.org for outside the US.
We shine the light of the Gospel in places of spiritual darkness through audio messages that encourage, equip, and bring hope in Jesus to new believers, the unreached, and to those living under persecution.
Christian Content for Your Spiritual Growth
Free PDF downloads for personal study or small group discussions