Partnering to impact the world with the love of God.
As a Christian nonprofit, we transform lives and build thriving communities by communicating the hope of Jesus. For over 50 years, we've been creating practical devotionals that are shared around the world - guiding people to follow God, live with integrity, and change the culture around them.
We are driven by these values:

Jesus is Essential
The good news of Jesus Christ is necessary for abundant life on earth and eternal life in heaven. We make it the cornerstone of everything we do.
Hope is Inclusive
The message of salvation is meant to be shared with everyone. We strive to reach those who have not had the opportunity to hear.


The Scriptures are Relevant
The teachings of the Bible apply to everyday life. We teach people how to practically live it out in all situations.
The Spirit is Transformational
The Spirit of God changes people's hearts and actions. We measure our impact by how individual lifestyles and societal values are changed.


Love is Holistic
The love of God extends to meet both physical and spiritual needs. We strive to grow a person's spiritual life along with improving their quality of life.
These values drive us to deliver the life-changing message of God's love to the world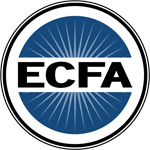 Guidelines is a non-commercial and non-denominational organization that depends completely on God's provision and is supported entirely by generous supporters through their tax-deductible contributions.  We do not solicit funds on air and 89% of all funds go directly to sharing the gospel globally.
Guidelines is a non-profit 501(c)(3) organization and is a member of the Evangelical Council for Financial Accountability.