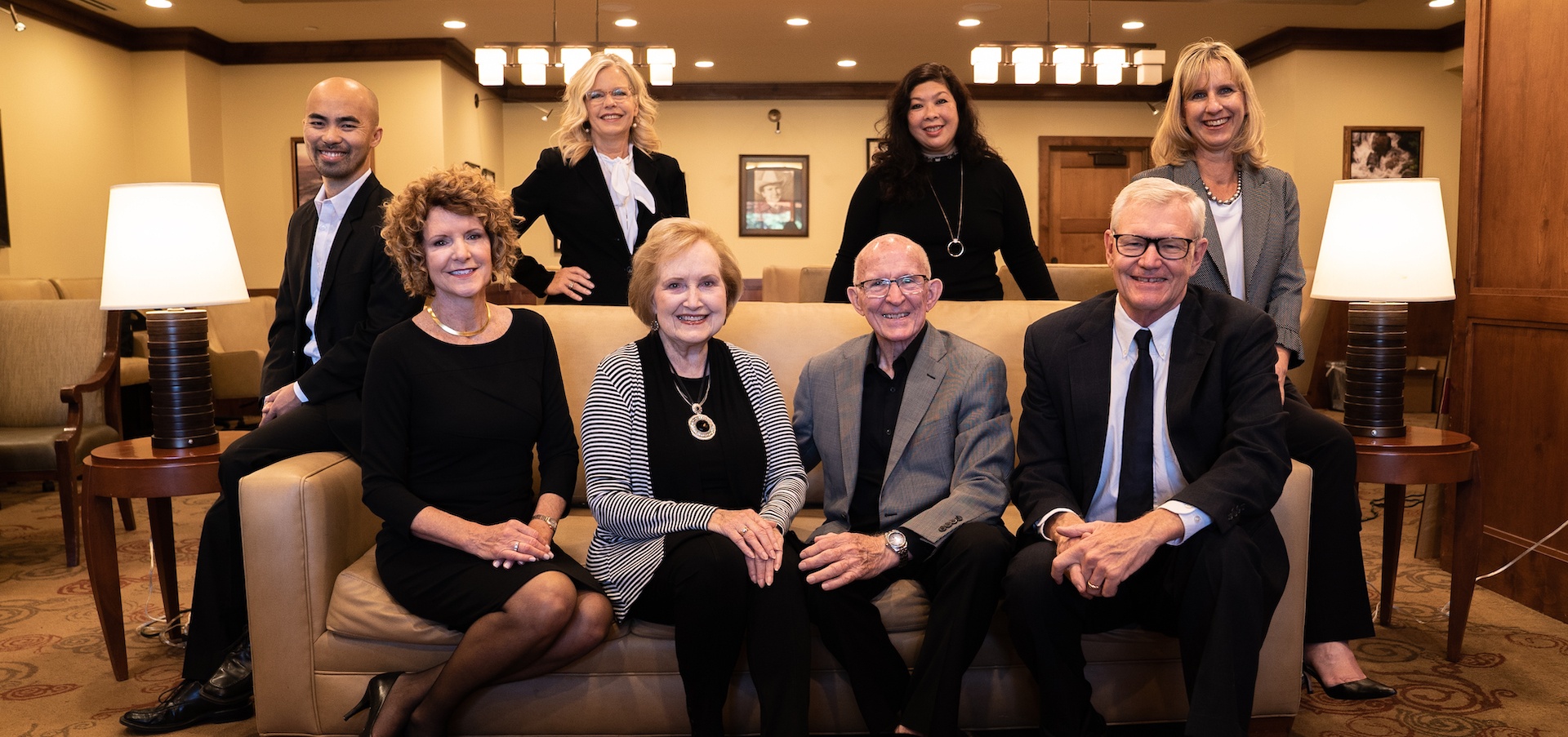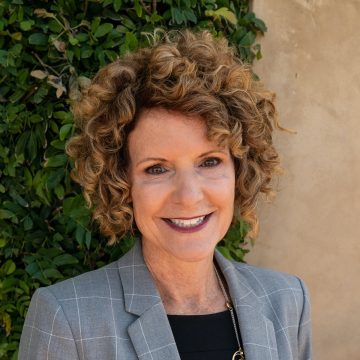 Bonnie Sala
President
It is Bonnie's joy to lead Guidelines in its second generation. Bonnie is passionate about sharing the ministry's devotionals around the world with those who are unreached, new to Christianity or living under persecution. An enthusiastic cultivator of partnership, she has led Guidelines' substantial international expansion. Bonnie writes and hosts "Reset with Bonnie Sala" and is an author and speaker. She has two adult sons and enjoys traveling anywhere with her husband, Kevin Condrin.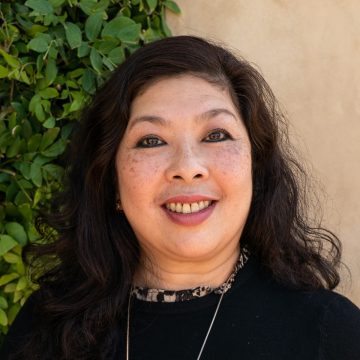 Luisa Collopy
Director of Media and Philippine Ministry
Luisa manages the ministry's rapidly growing number of local and international broadcast partnerships. She also helps produce the popular Guidelines for Living and Encouraging Words devotionals in English and Spanish as well as her own Mula sa Puso (From the Heart) Tagalog devotional. Luisa treasures her husband Ken, their adult twin daughters and Newman, their terrier. She is an author and international speaker as well as a women's ministry leader and Bible study teacher at her church.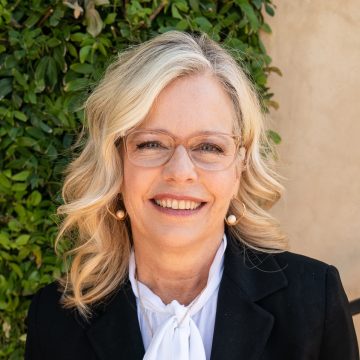 Christi Haukebo
Ministry Advancement
Christi came to Guidelines from a background of 12 years in donor relations with the ministry of Joni & Friends as well as years as an administrator in Christian education. As an enthusiastic people person, Christi excels at ministry relations, praying with listeners over the phone and helping donors match their Kingdom passion with Guidelines' ministries. Christi also coordinates marketing communications and care for Guidelines' missionaries throughout the world. Christi is a worship leader in her local church, is married to Bjarne Haukebo (yep...Norweigian). The Haukebos have an adult son and daughter.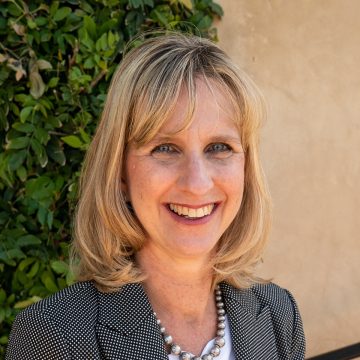 Tracy Van Denburg
Vice President of Finance
Tracy Van Denburg has a background in both corporate and non-profit finance. She was with Disneyland for 10 years and currently serves as Treasurer for her home church, Trabuco Presbyterian Church. Tracy has a B.A. in Economics from UCI and holds an MBA from Chapman University. In running all things financial at Guidelines, Tracy is vigilant in ensuring that Guidelines' commitment to the highest standard of financial integrity is upheld. Tracy and her husband, Eric, enjoy golfing and hiking together. The Van Denburgs have three adult children.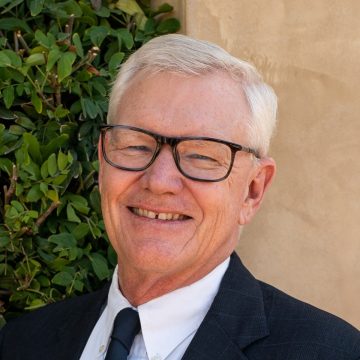 Terry Wedel
Audio Engineering
Terry Wedel was called to ministry with Guidelines after 35 years of media management, production and education - much of it with Saddleback College in Mission Viejo, CA and Cox Communications. Terry has also been an audio-visual volunteer at his home church for more than 25 years. He has a B.A. in Politics from Pomona College and an M.A. in Communications from Cal State Fullerton. Each week, Terry ensures the high quality of all Guidelines' audio devotionals. Terry's wife, Rosie, has been heard on Los Angeles radio stations for more than 30 years. They have two adult children.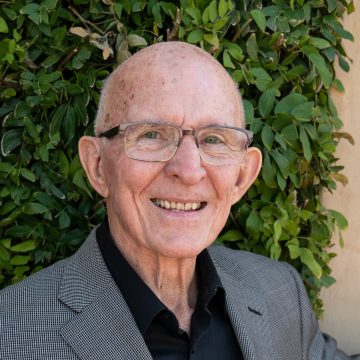 Dr. Harold J. Sala
Founder
Speaker, author and Bible teacher, Dr. Harold Sala founded Guidelines in 1963. Pioneering the five-minute commentary in Christian radio, Dr. Sala's daily "Guidelines for Living" is heard the world over in a variety of languages. Sala, who holds a Ph.D. in biblical text, has authored over 60 books published in19 languages. He speaks and teaches frequently at conferences, seminars, and churches worldwide. Residing in Mission Viejo, California, Harold has been married to Darlene for nearly wonderful 60 years.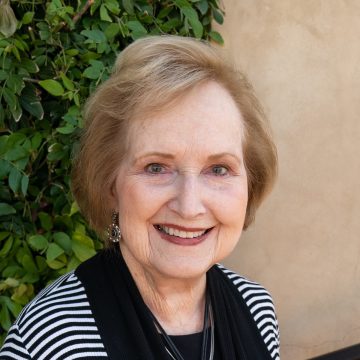 Darlene Sala
Author & Speaker
Darlene Sala has had an active ministry role as pastor's wife, counselor, Bible teacher, missionary and author. Darlene's ministry centers on helping women realize their worth as beloved in Christ. Her best-selling release, "Created for a Purpose—Hope for the Woman Struggling with Self-Esteem" and her "Encouraging Words" program have resounded with women throughout the world. Her latest book, "Journey into Grace," was co-authored by Bonnie Sala and Luisa Ampil and is available here. Darlene speaks at family conferences and churches in the United States and internationally. Darlene is the mother of three adult children and grandmother of eight: seven handsome grandsons and one Princess.