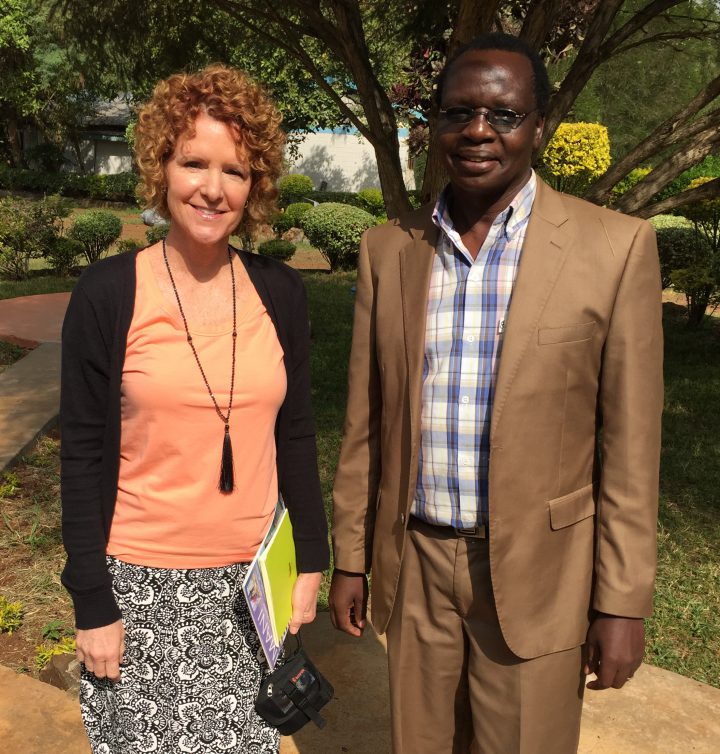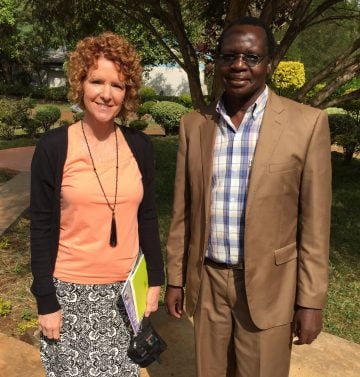 KITALE, KENYA: "I have just received numerous phone calls from listeners who say they have been blessed by the Guidelines Swahili translated program. Glory to God!" writes Ptallah Butaki, Executive Director of Imani Radio.
Imani Radio, has broadcast the Guidelines commentary in English for many years, but the Gospel never sounds sweeter than when heard in the "heart language" of the listener.  This month Imani Radio began translating and producing the Guidelines Commentary in Swahili, airing in prime-time.
Africa, like much of the world, is experiencing the threat of radical Islam but radio is radically effective at reaching those who might otherwise never hear. Guidelines President, Bonnie Sala, recently met with Ptallah Butaki.
As they chatted, Butaki pointed to a Koran and other Islamic books stacked on his desk. Butaki told how a listener had walked into one of Imani Radio's stations, saying, "I have been listening to your broadcasts and I have become a follower of Christ. Will you trade me a Bible for my Koran and Islamic books?"  Yes, many will listen to the radio who would never enter a church or speak with a Christian!
At present, Guidelines has the opportunity to expand our non-English broadcasts in Turkey, Albania, Cambodia, Indonesia and Mongolia. And so, we pray!  We pray because we don't undertake projects unless God provides the funds. The harvest is ripe and we have many powerful, new tools with which reach the unreached! 
Will you pray with us, and if God speaks to your heart, will you give to expand Guidelines non-English programming?