On their recent trip to Eastern Europe, the Guidelines team had the opportunity to hold seminars and classes that met physical and spiritual needs for the communities there.
Journeying Together
"How beautiful and encouraging was the meeting today," said one Albanian woman at the close of THRIVE: Journey into Grace, a seminar on finding worth in God and experiencing His grace in all of life's circumstances. Darlene Sala, Bonnie Sala and Luisa Ampil presented THRIVE last month in Ukraine, Albania and Kosovo. Because of the generosity of Guidelines partners, we were able to give Darlene Sala's More Precious Than Diamonds, in Russian or Albanian to each woman at the seminar.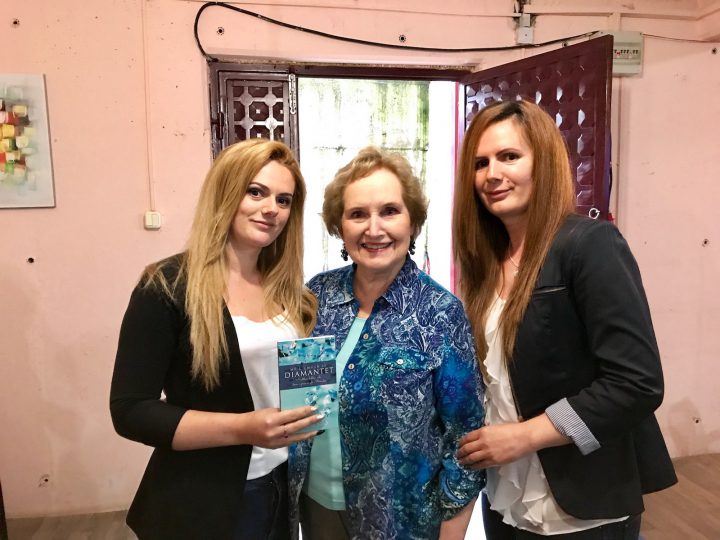 The lives of women in Ukraine, Albania and Kosovo have been ripped apart by violence, leaving many widows. In the Muslim culture of Albania and Kosovo, widows live a life of dependence. A widow does not remarry, even if she is very young.
Yet, in this difficulty, Jesus shines in the lives of believers. Besjana, a 23-year old widowed mother of two, shared how she has come to know deep joy amidst her bitter loss. She leads a ministry to other widows and will live, unmarried, with her mother- in-law. Jesus, not life circumstances, is the source of Besjana's hope.
Love in Action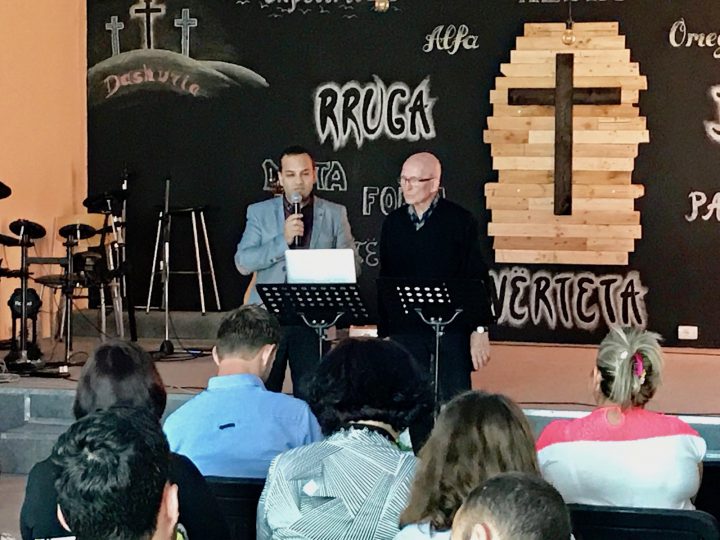 Dr. Harold Sala, Don Thompson and Eithne Keegan taught on Using God's Word in Counseling, Crisis Response, Ethics in Healthcare and Compassionate Care in Ukraine, Albania and Kosovo. Dr. Sala's wisdom of over five decades in ministry was eagerly received as was the opportunity for pastors to spend time one-on-one with Dr. Sala. Publication of a selection of devotionals from Dr. Sala's Strength for Today, translated in Albanian, was made possible by a small group of Guidelines' partners. Our partner Media 7 and area churches received the books for distribution
throughout the Balkans.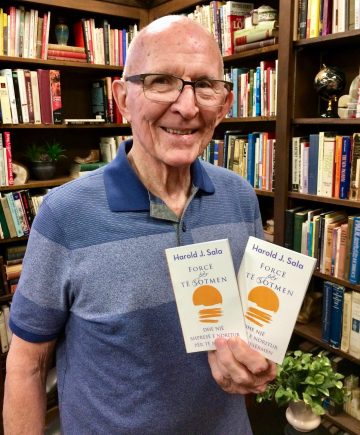 Guidelines Board member and retired fire captain, Don Thompson, taught practical crisis care skills to many in Ukraine who had been displaced from their homes due to war and Eithne Keegan, RN, MSN, addressed issues critical to healthcare professionals of this region. Eithne, a veteran of Guidelines medical outreaches, will lead a future Guidelines Team of medical professionals back to Albania to provide care to widows and single mothers.