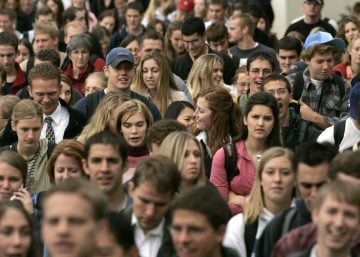 by Harold J. Sala
Responding to one of my commentaries on "Worldliness," Grace wrote to me asking, "Are we to remain silent on issues where it is clear our voices should be heard? The church remains silent on important issues in our society, afraid to take a position, afraid to take a stand. What does that say to potential Christians?"
Martin Luther once said that a ship belongs in the sea, but when the sea gets into the ship, it is doomed to sink. While the church is in the world, it is in jeopardy of losing its purpose and power when the mindset of a pagan culture replaces holiness and uniqueness. Paul instructed Jude to "earnestly contend for the faith that was once delivered to the saints" (Jude 3). The word he used is a strong word that denotes wrestling for the faith.
The darker our world, the more contentious and despicable those who are true to the faith will appear. Compromise of Biblical principles will never appease a pagan culture so as Paul instructed the Corinthians: "Be watchful, stand firm in the faith, act like men, be strong. Let all that you do be done in love" (1 Corinthians 16:13-14). God help us!
What issue do you think the Church needs to speak up on?