Jesus's action plan for His disciples was to go and make disciples of all nations, baptizing them in the name of the Father, the Son, and the Holy Spirit. Today we look at worldwide statistics and see how many have yet to hear the Good News. We long to share the love of Jesus with every people group, knowing that this is necessary before Jesus's return. He plans to write the redemption story of every tribe and tongue! 
This year you've taken up the charge with intense determination and intention. Our hearts are overwhelmed as we witness believers like you, in various seasons of life, in countries across the world, living sacrificially as you joyfully partner with missions. Here are just a few of the many stories we've heard this year because of your partnership with God: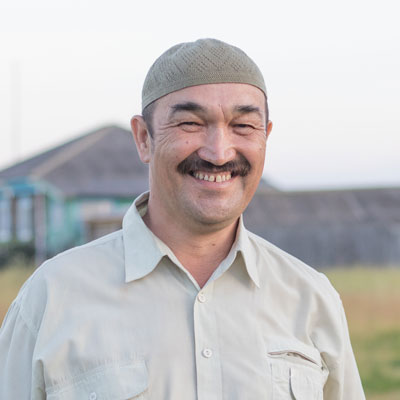 Afrim from Albania
"I have been listening to your radio programs in Kosovo for a long time. What a blessing you are to my heart. I came from a Muslim tradition and had never before heard about Jesus as a friend and a savior. It took a few years of listening daily to understand my need for a Savior. My life changed when I opened my heart to Jesus and prayed with one of your teachers. I learned how to pray by listening to your programs. God has answered all of my prayers in the name of Jesus. He healed my grandson and me. God bless you."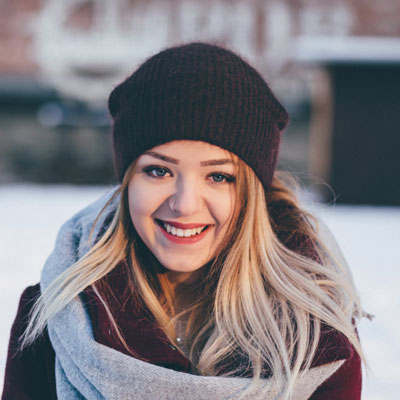 Irina from Russia
"I listened to Guidelines online for two months. Since that time, my life has changed. I realize that I cannot live without faith in Jesus; I want my soul to be cleaned. Now I am ready to go to church. Thank you, friends, for your amazing programs that teach us how to receive salvation through Jesus Christ. Thank you for your love for us and your help."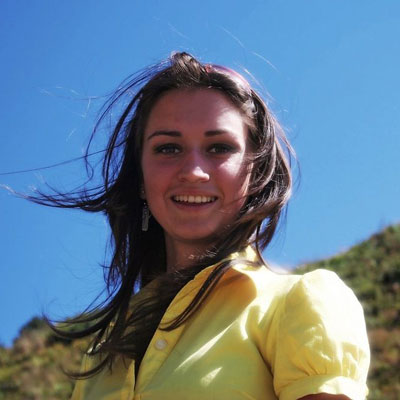 Ridiana from Albania
"Though I am only 19 years old, I suffered from deep depression last year, and nothing seemed to help me. I live in a small town, and my parents didn't allow me to study at university like the rest of my friends. They wanted me to get married and start a family of my own. The day I got shut in at home after finishing high school was the most challenging day of my life…"
"…Since then, countless times, I have felt helpless and without hope for the future. I kept losing contact with my friends because I felt embarrassed that I wasn't strong enough to oppose my parent's decision. One day, my cousin came for a visit. She told me about a Christian radio station I could listen to. She said your programs were encouraging and would help me not feel alone. A few days later, I started listening, and your programs spoke to my inner needs. That's where I heard for the first time a quote that said, 'There is surely a future hope for you, and your hope will not be cut off.' That program stood out in my mind for a long time, especially that line. Every time I didn't feel good, I kept repeating to myself, "there is a future and hope for me…" Though I can't yet see it, I am learning through your programs what it means to trust in God for the present and the future. I listen to the radio all day long and love all programs and music. I love to hear Guidelines for Living. The messages always make me read the Bible more. Thank you!"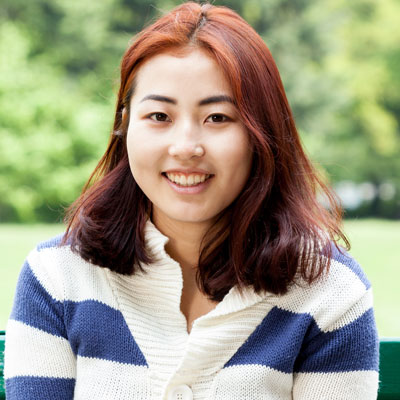 Otgontsetseg from Mongolia
"My name is Otgontsetseg. A few months ago, I always turned off the radio when biblical programs came on. But my friend persuaded me to keep listening. She said, "Your life will change if you listen to them," even though I doubted it. At first, I understood nothing. But slowly, I tried to understand what was being said. Then the miracle began. I am grateful for tasting and seeing God's goodness and developing a love for Him. I see many blessings I receive from Him. He has been changing my habits, attitudes, and character through your biblical programs."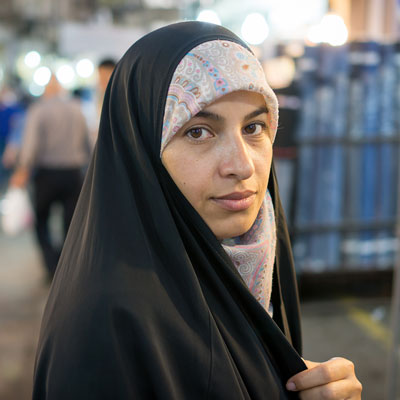 Abida from Iraq
"I am a 21-year-old Iraqi woman from a non-Christian background. I was against the Islamic archaic religious view I grew up being taught. I felt this even more strongly after losing my brother during one of the wars in my country, Iraq. This led to asking questions and trying to find answers about different religions…"
"… I began seeking the true God and contacted a Christian ministry online. Through discipleship, I found the One True God who drastically changed my life for the better. I found that I have an endless craving for knowledge, to know Jesus Christ, and introduce Him to my family. I talked to one of my relatives about the good news of Jesus Christ, and she accepted Him. I am so grateful to the Lord that he used me! Later, I talked with my sister about Jesus Christ, and I was astonished that she also accepted Him. Thanks be to God. And I am so thankful to the Lord as he planted the passion inside me to talk to others about Him and bring others to Jesus.
Since then, many miraculous things have happened to me. One day, I heard God's voice telling me to go into a shop and hand the vendor a booklet I had. I had never done anything like this and wasn't sure how to do it, but the voice was too strong to refuse. Finally, I went in, greeted the shopkeeper, and handed her the booklet. She responded, "I was in desperate need of such a booklet!" as she joyfully thanked me. I overflowed with joy that I had listened to God's voice. 
In another instance, about two years ago, I was studying courses in political science. One day God told me to change my field of study to Statistics! I responded by saying, "This is not my dream, and I do not like it," but the voice was so clear, so I obeyed it. But first, I had to talk to the head of the Statistics department. While we were getting to know each other, she discovered that I am a Christian and began asking me to tell her about Jesus Christ. I was thrilled to talk to her about Him. After we finished our meeting, I went to get to know my colleagues in the new department. Most of them were asking me who Jesus Christ is. It has been a tremendous chance to bring the Good News to those young women. At that time, I realized God's purpose in changing my study trajectory. I have been so grateful for the plans He made for me. I am continuing my journey of discipleship to know Jesus Christ and bring others to know Him. God bless you."
We thank God for what He has done through your obedience, generosity, and love! He is powerfully moving to redeem lives as you proclaim His liberty to captives. Let's give Him glory for all He is doing as together we say "yes" to completing the Great Commission. 
There have never been so many ways to partner and bless unreached people and persecuted believers on the other side of the world. You do that every day as you faithfully engage with Guidelines work, fixed on the task of proclaiming Jesus's love across the globe!
No matter where you are or what you're doing, you can live on mission to complete the Great Commission.