Guidelines Store and Donations
You can now purchase books and other resources, or donate to Guidelines all from the same place! The Guidelines store is divided into six categories:
Biblical Themes
Devotionals
DVDs & CDs
Marriage, Parenting & Singles
Spiritual Growth & Nurture
Women's Resources
The Donate section lists all of the ministries which Guidelines supports so you can choose to support Guidelines and/or any of the other ministries. Plus we now have easy check out with only one form, all major credit cards accepted, and complete security….
Our newest release from the pen of Dr. Sala…The Parent Map–Navigating the Way to Raising Great Kids is available now. Find it in the Marriage/Parenting section.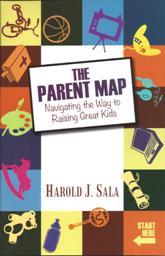 Visit all our categories to see what resources might be of help to you!